You can create email templates on RunSensible for all sorts of emails you have to send daily. Let's create an email template together.
Head over to Settings on the top right side of your screen.
On the left sidebar, click on Emails and choose Email Template.

Click on Add Template.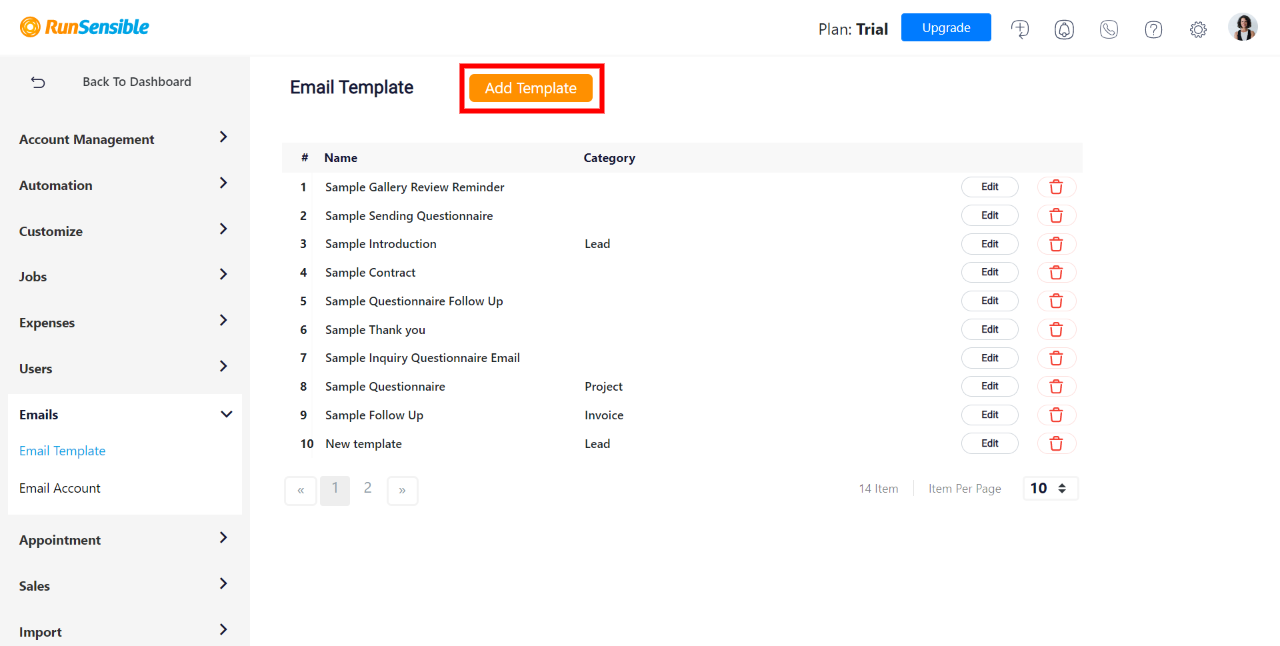 Give your template a name and subject.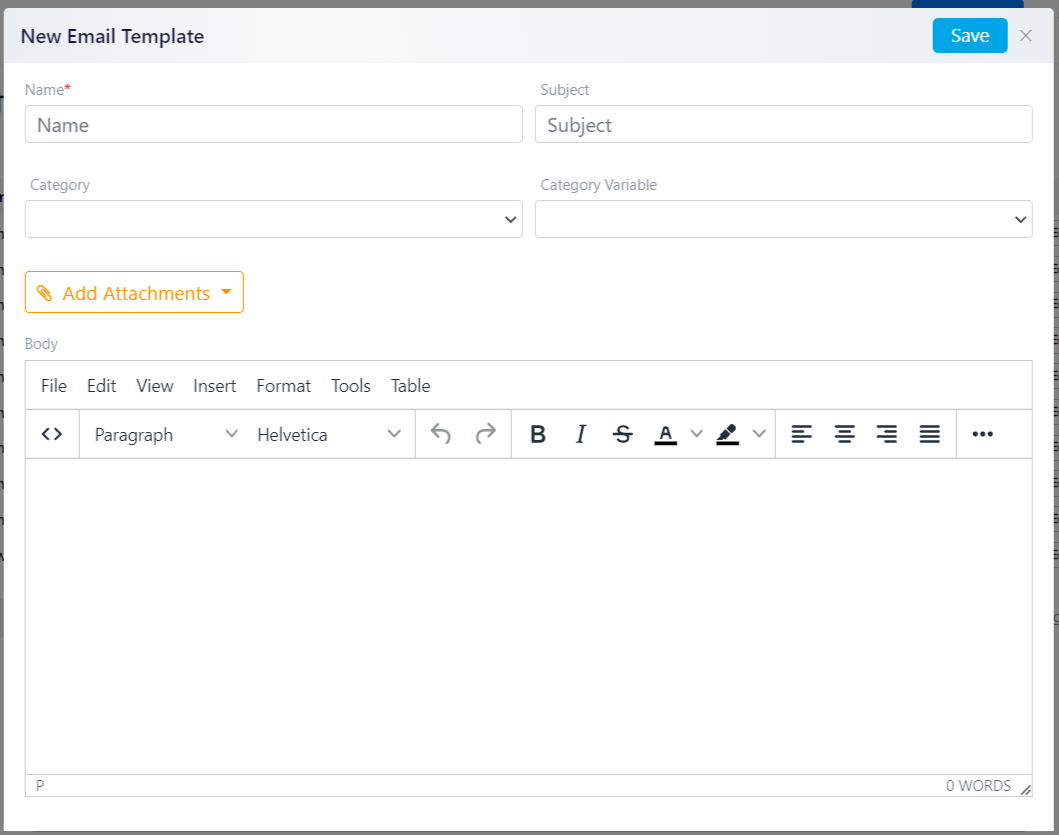 Choose a Category based on what type of email this will be and who this email will be sent to.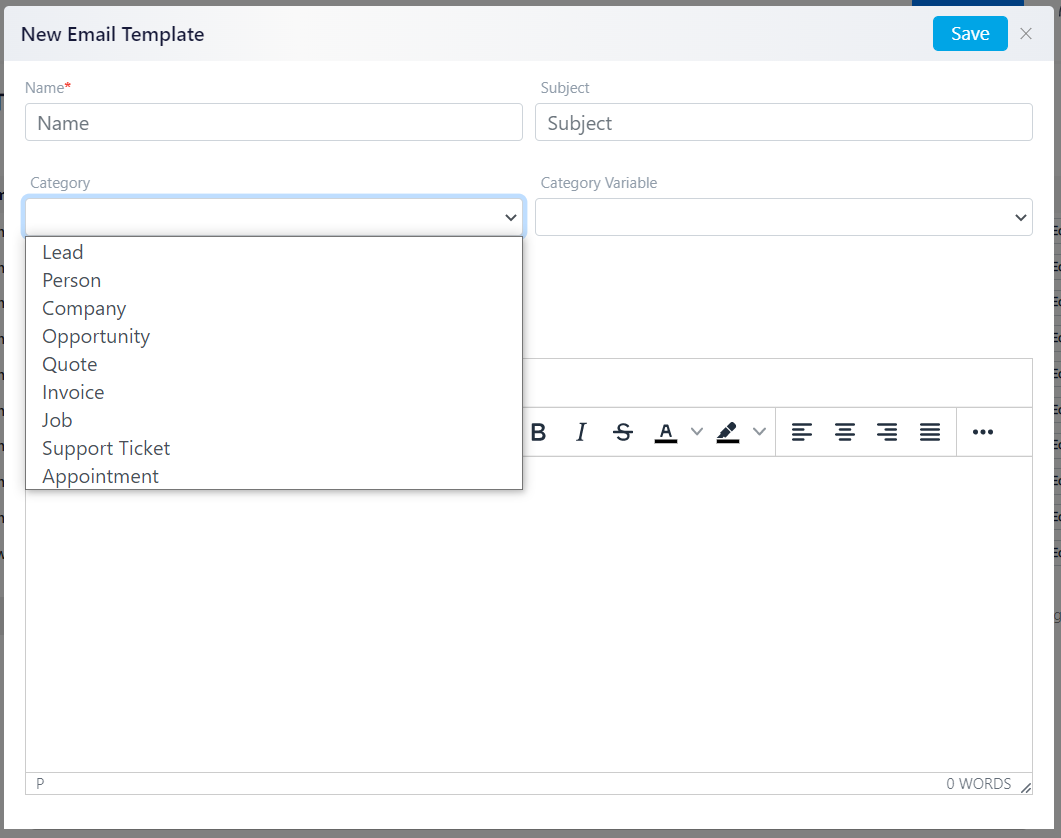 Now, you have to choose Category Variables. These variables are the parts of your email that will change based on the email receiver. Choose as many variables as you need depending on the email type.
Write the body of your email and place the category variables in their correct locations.
When you're done, click on Save, and your new template will be added to the list.