How to Create an Email Marketing Campaign
Among all other online marketing strategies, email marketing has proven to be the most effective to publicize your products and be in contact with your customers to achieve your business goals.
Working on this medium requires design email messages to different subscribers' interest and capturing the right time to forward them. RunSensible has developed a user-friendly email marketing platform for your business to flourish.
On the navigation menu, click on "Email Marketing".
Click on "Create Campaign".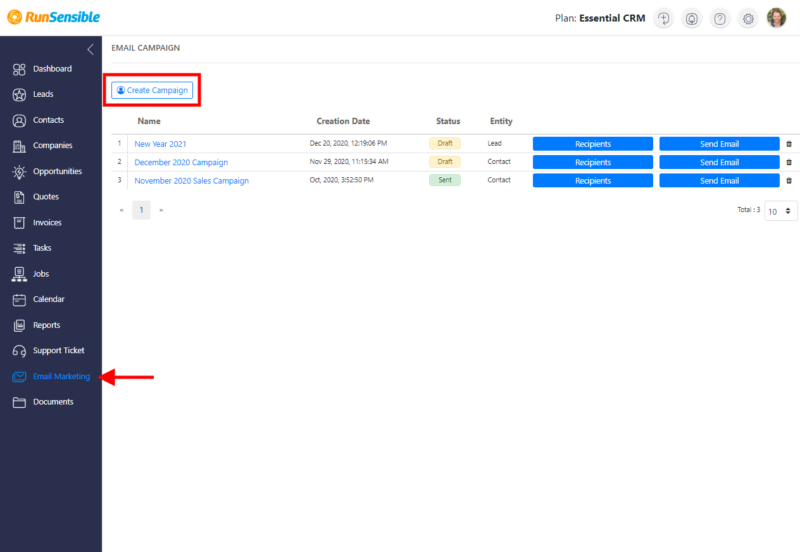 Choose the list (Leads, contact, or company) you wish to relate this campaign to.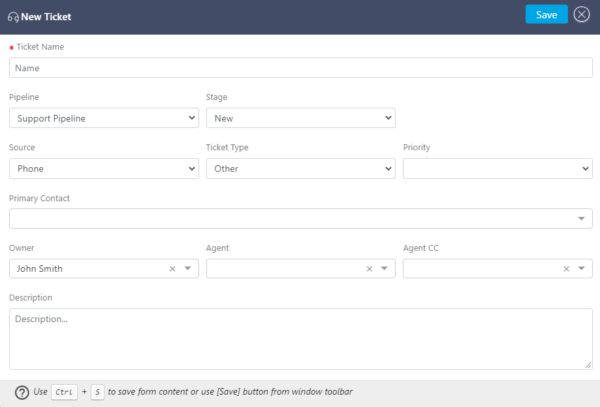 Fill in a specific name for this Campaign, so you can find it among other campaign templates whenever you need it.
Click "Next"
On the proceeding page, you need to choose your audience subscribers.
You can click on "View Result" to see your entire list or you can click on "Add Filter" to add as many filters as necessary to excerpt the most relevant segment from that list.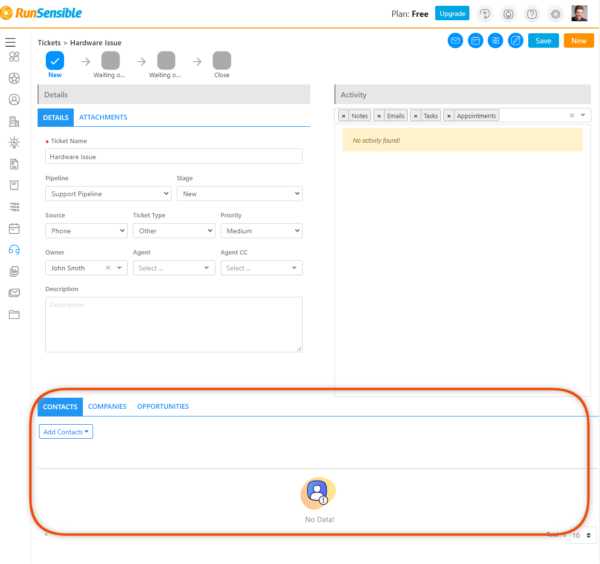 After filling in the characteristics of your audience, click on "View Result" to get your excerpted entries listed under the filtering area.
You can save the segment you have just created by clicking on "Save as Email List"
Click on "Next"
On this page, you can choose among RunSensible templates or an empty template to start designing it from scratch by yourself.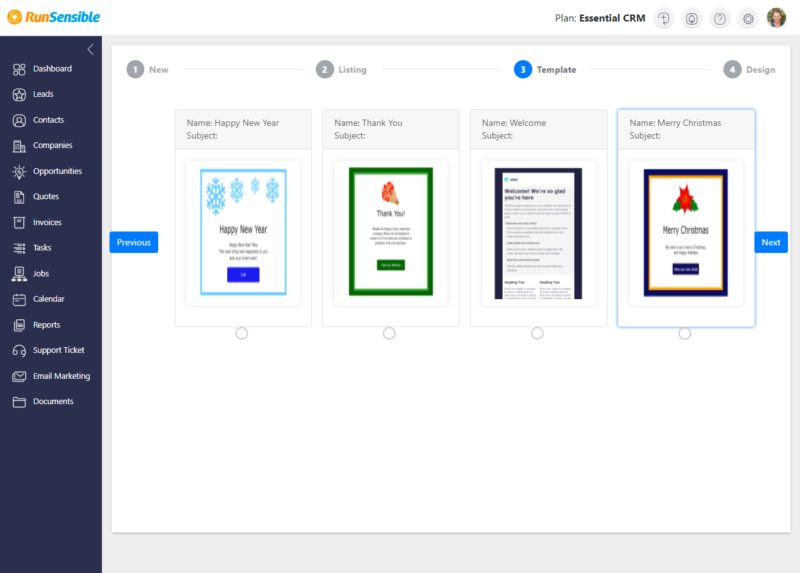 Click "Next".
In This page you have tools to design or edit the template you have chosen; You also can code your own HTML template and import it to RunSensible.
Tips for a better email design:
Put the most important information or the main idea at the top so people who are short on time can quickly scan your email. Reduce the length of your email, make it as short as possible.
Classify your contents into bulleted lists, sections, and headings for the audience better understanding.
Use links to your website for extra information.
Put your logo or name at the top of the email.
Use pictures in your email and draw attention to them by using graphical techniques. keep the file size down by including only the most important images.
Harmonize your email by consistent alignment all across your content.
Define sections for different types of content to make your design more pleasant.
Uniform Content look by a maximum of 2-3 different fonts and colors for your text.
Make Call to Action big, infrequent, and bold; So, your customer will find it easier to click. You can link images, buttons, or text as your CTA.
Tell readers by clicking on CTA what they're getting into.
After designing your email make sure to optimize its preview for experience by all kinds of devices. on the screen up-left, you can change the desktop preview to tablet and mobile. You should use this tool to responsive design your email.
Click "Save and Send".
On the proceeding window, you can define a schedule to auto-send the same email regularly.
Now go back to "Email Marketing", by clicking on "Recipients" at any moment you can get feedback on who has/ hasn't received your email and who has opened it.
One way to make sure you're staying on track is to create a content calendar to schedule your campaigns, blog posts, social media posts, and more.
Tips and Tricks for building more efficient email marketing campaigns
Personalize your email marketing by utilizing the customer data you have gathered so far. this will increase subscriber engagement by adding relevance and usefulness to your emails. the simplest step is addressing the subscriber by name.
Segment your subscribers easily by RunSensible. Segmentation will prevent you from sending emails to irrelevant subscribers. And survive the risk of getting unsubscribed.
Use social proof on your email, Happy customers' success stories, ratings and reviews tell viewers how many people have subscribed for your emails.
A/B Test everything within your template to make data-backed sensible decisions to improve your email marketing performance. Here's how you can conduct an A/B test; create several variations of the template by changing a specific element such as subject line or from address. By sending them each to a small sample of subscribers, you'll be able to calculate the open rates and click-through rates. Then you will choose the most effective variation to share with the rest of your subscribers.
Was this post helpful?
Let us know if you liked the post. That's the only way we can improve.