RunSensible is an excellent environment for teamwork. You can connect your whole team on RunSensible, assign tasks to your team members, share support emails with your customers support team, and so much more. But first, let's learn how to add your team members.
Click on Settings on the top right side of the screen. On the left toolbar, click on USERS and choose User Management.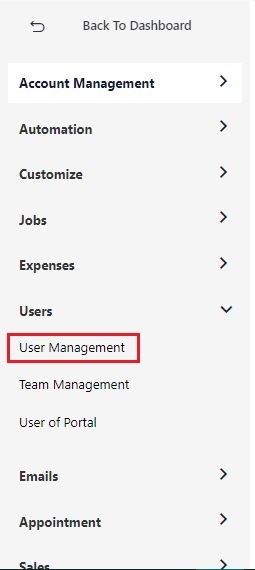 This window is where all your team members will be listed. To add a new user, fill out the information boxes with their first and last name, email address, and assign them a role. Then, click on Add User and your team member will be added to your list. They will receive a confirmation email to verify their account.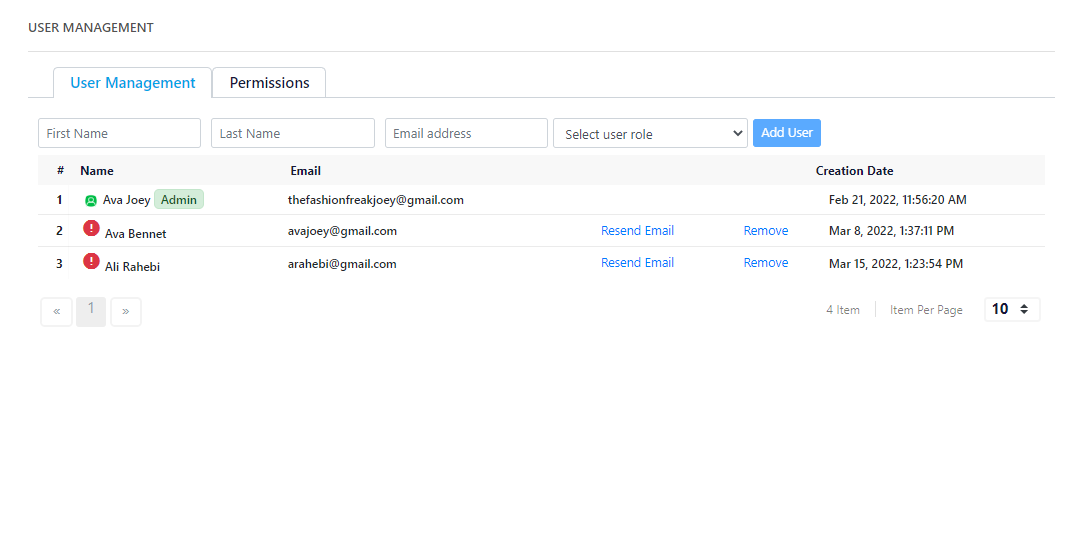 You can choose and customize the permissions for each team member based on their role and responsibilities in your company.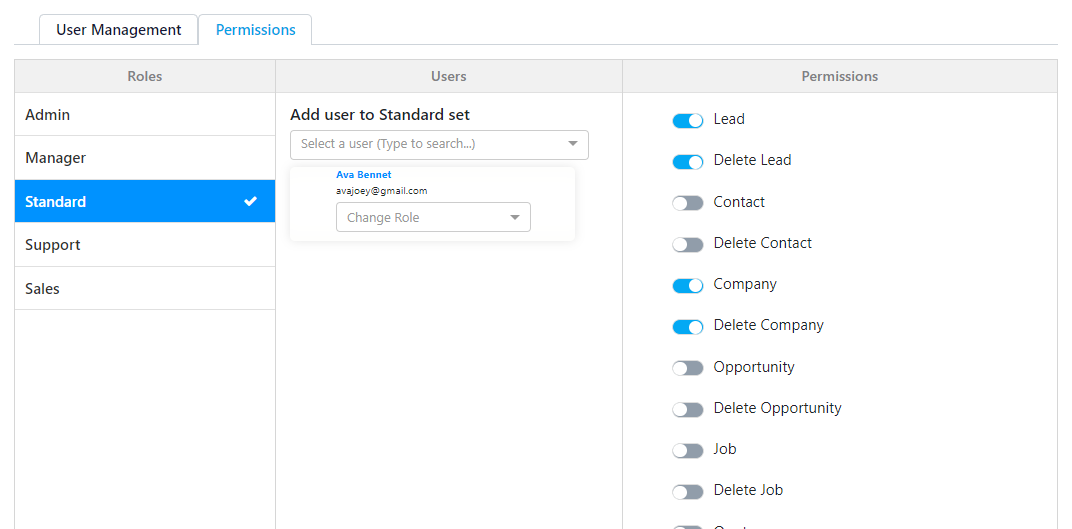 Apart from roles, you can also organize your employees into different teams. Under USERS, click on Team Management.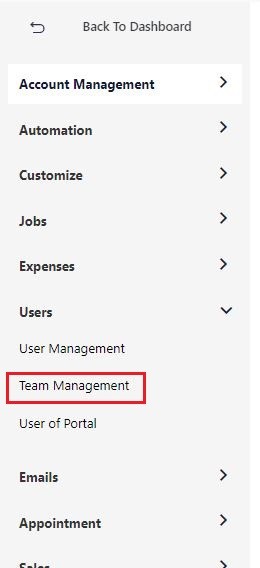 Here you can add team members to their respective team. For example, you can create a marketing team and add your marketing department team members.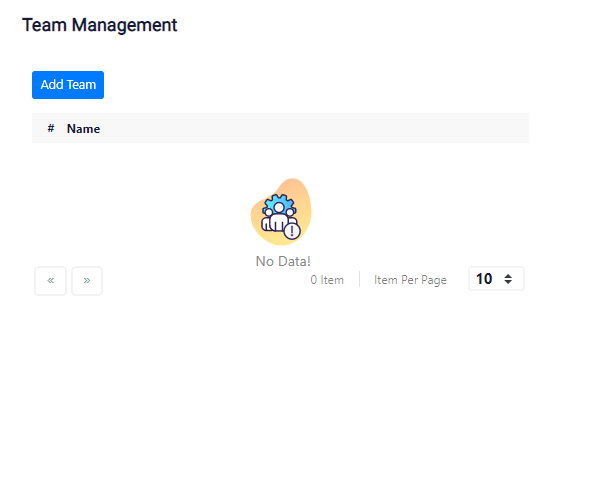 If you click on Add Team, a new window will pop up where you can give the team a name and add the team members associated with it.