Every opportunity has a profile where you can see all the information, jobs, contracts, and details about the campaign. On your Opportunities list, if you click on an opportunity's name you will enter the profile.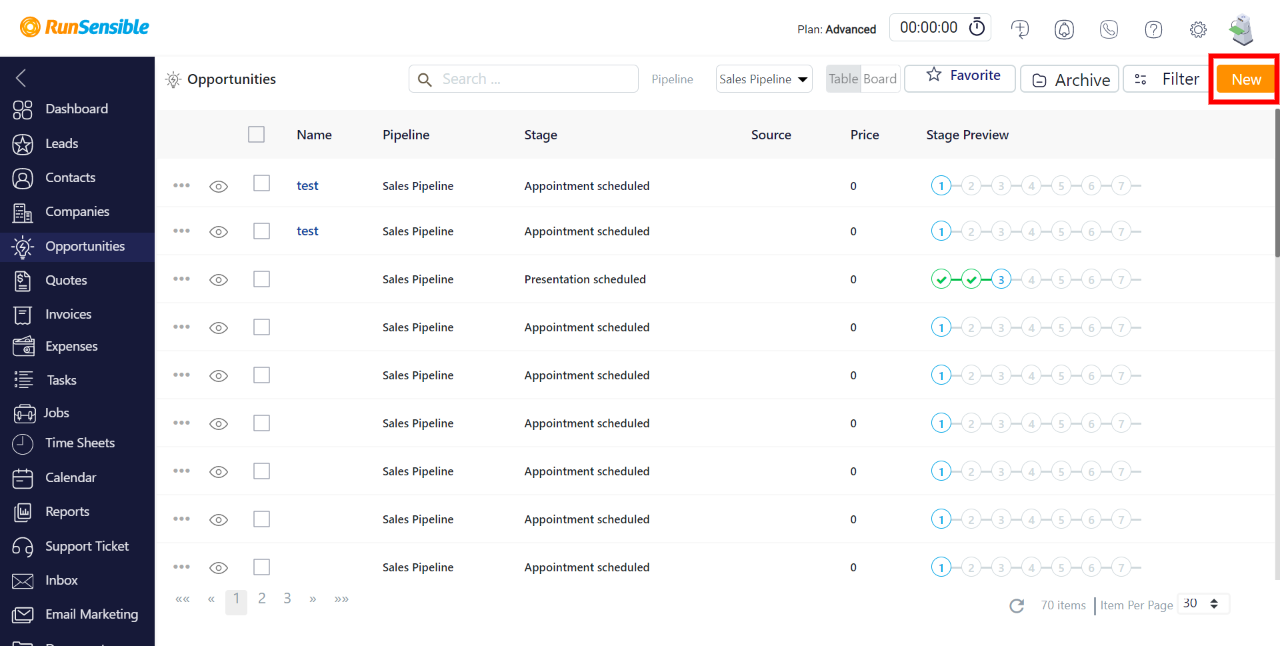 The profile will show you what stage of the opportunity pipeline you are at. You can update the pipeline by clicking on every step you enter. Under the pipeline, you can see a summary of all the activities regarding your opportunity. You can also send emails, set up meetings, assigns tasks, and make calls directly from the profile.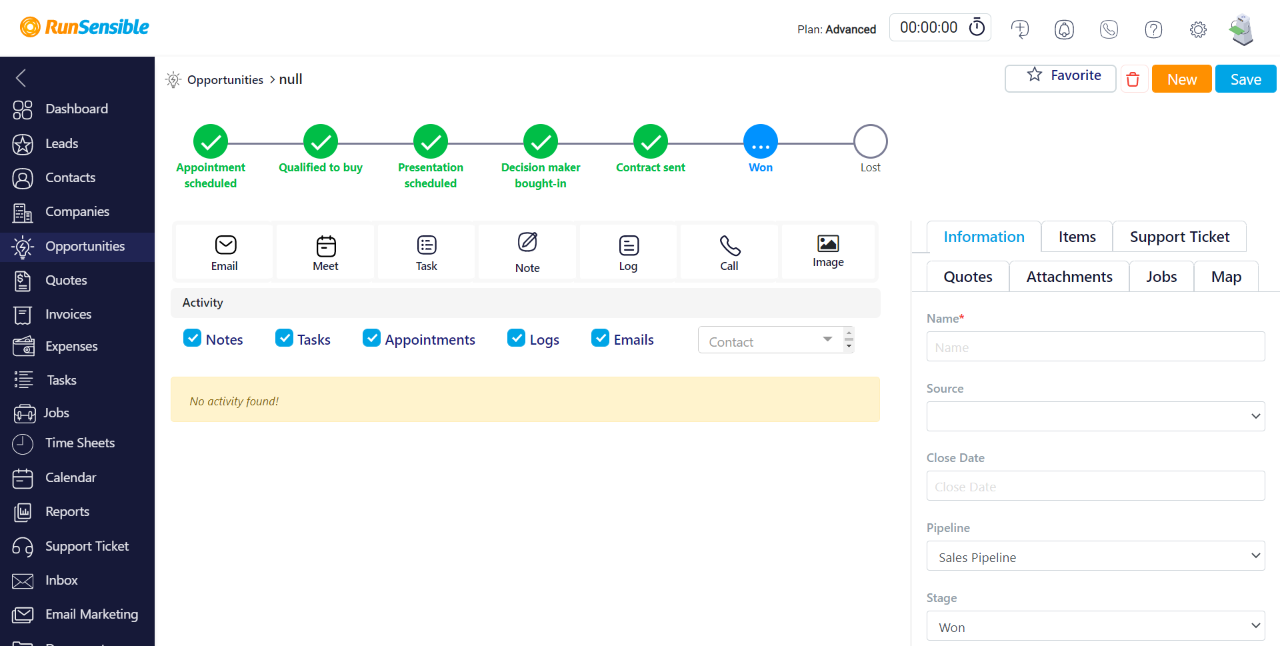 The panel on the right allows you to send quotes, attach image files, assign items to the opportunity, take care of questions your clients have via support tickets, and create jobs based on orders made via the opportunity.