When you work a freelance job, every product or service has a clear value and price. For example, a photographer has different packages and prices. Sometimes a client asks for a custom job. This means you have to calculate costs and come up with a price. You have to send a quote to the client to agree on prices. Let us show you how you can send a quote with RunSensible.
On your dashboard, click on Quotes.

Every quote you create will be listed here. Click on New to add a new quote.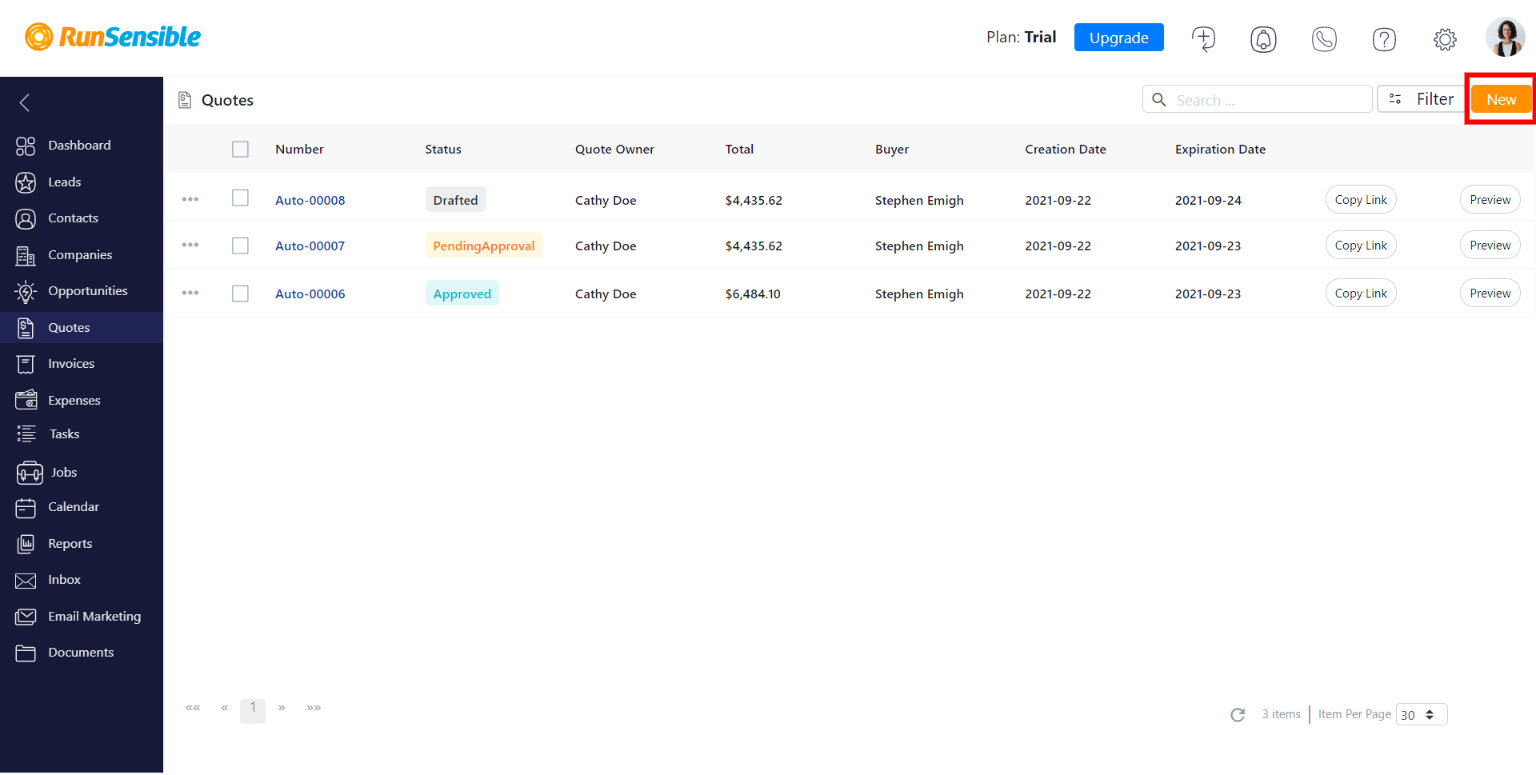 Give the quote a name. Each quote will have a number. You can use the default RunSensible generator or use your own. Select the related Opportunity and choose your client in the Bill to drop-down menu. You can also add your Signature. Give your quote an expiration and initiated date.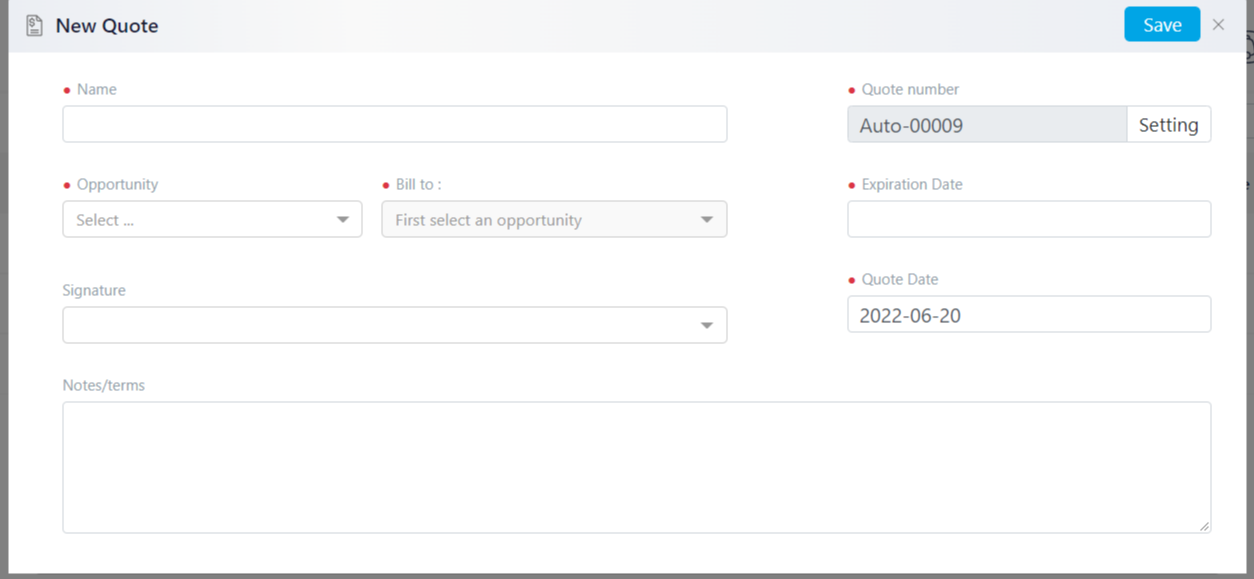 Then, you have to add your custom product or service. Click on Add Item.
On the Name drop-down menu, click on Add Items. Fill in the fields based on the information about your custom item and click on Save.

The item will now be added to the drop-down menu. Choose it, and then click on Save.
Your quote is now added to the list. You have the option to copy its link to send to your client.
If you click on the quote, you can see and edit the information you put in.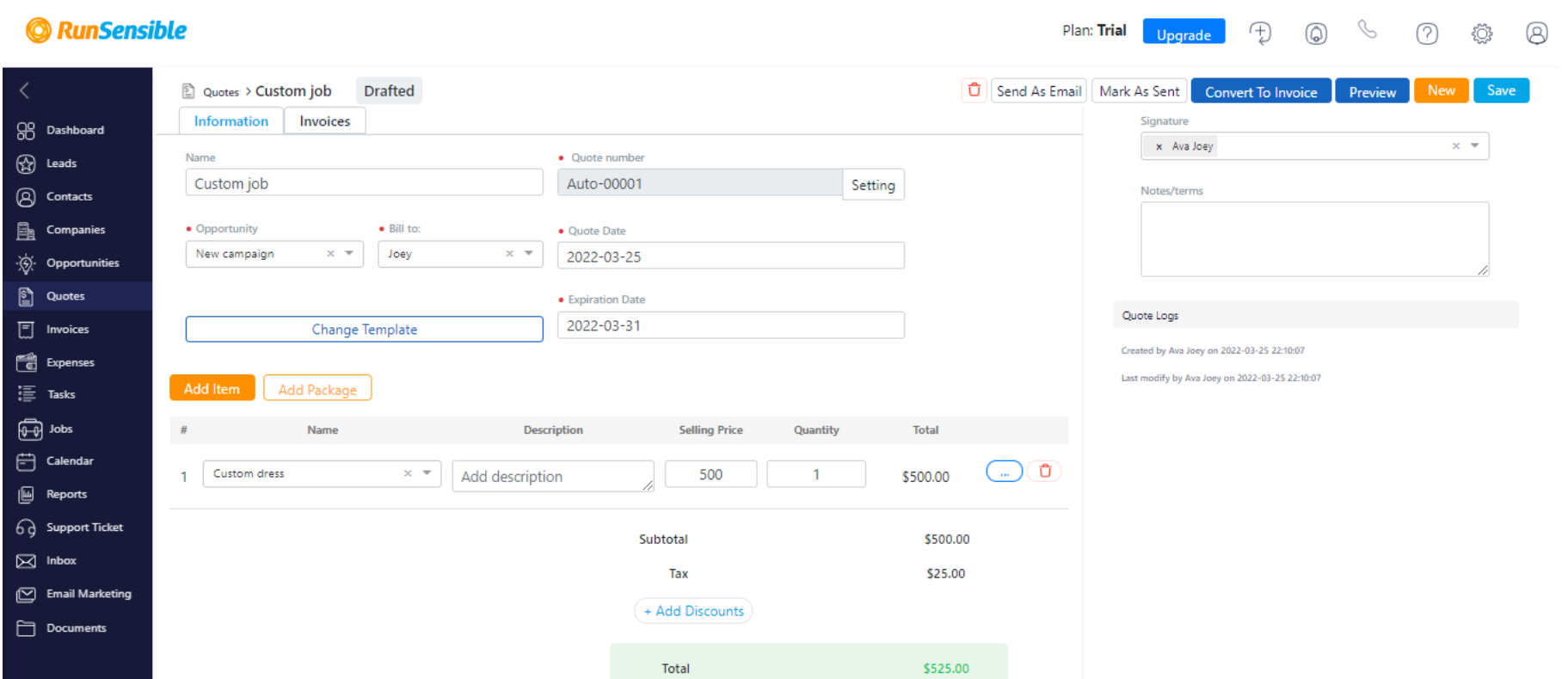 When you send a quote, your client has the option to Approve the quote.
Once approved, you can click on Convert To Invoice to move on to the payment process.