Customers have different types of reasons to contact your customer support people. RunSensible offers different ticket types to help organize support tickets for the support staff. You can modify and edit these ticket types based on your customer support experience.
Click on Settings on the top left side of your screen.
Under Support Ticket, click on Support Ticket Type.

There are four default ticket types on RunSensible. Go ahead and write your ticket type's name and click on Add to add a new ticket type.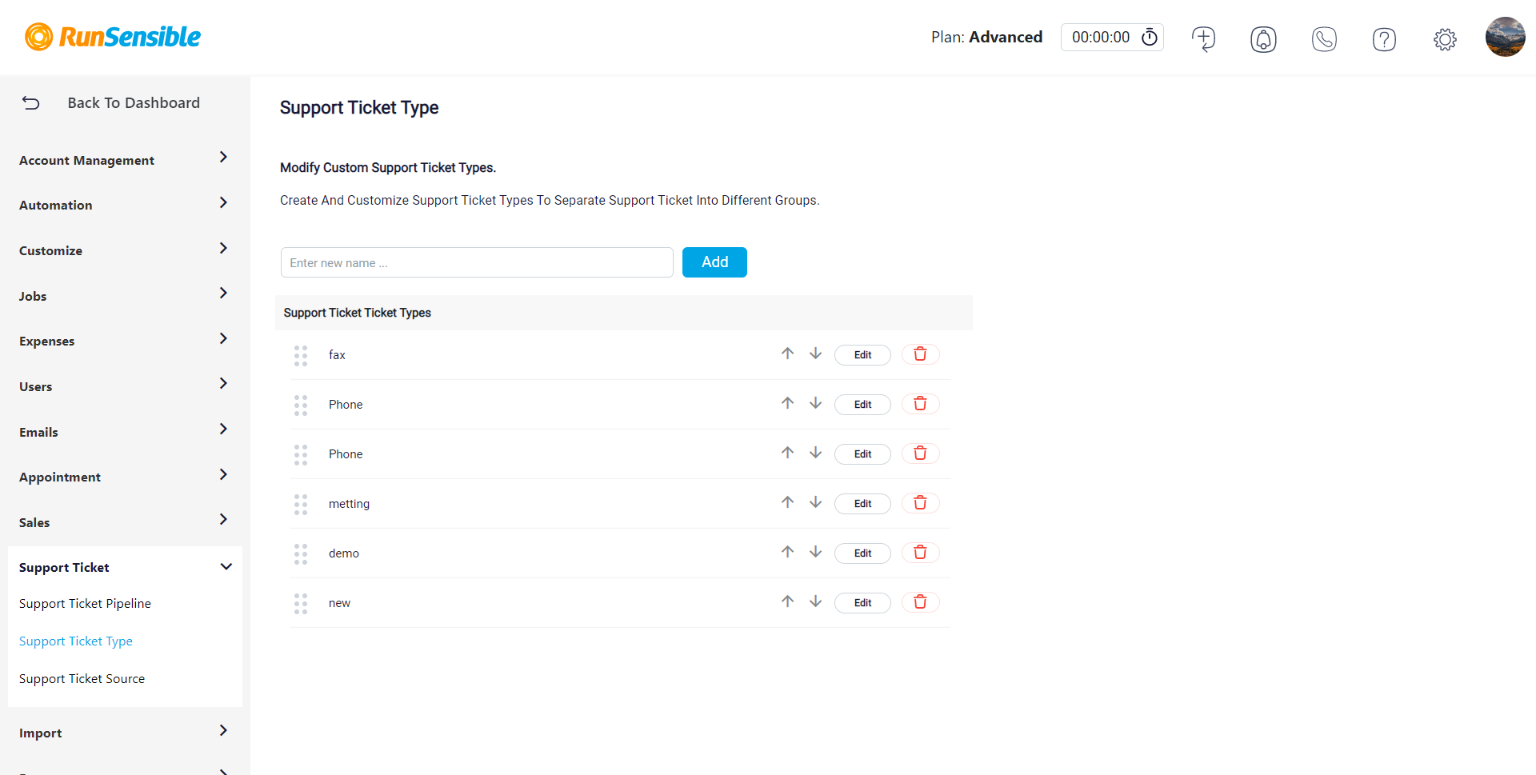 You can edit or remove any ticket type.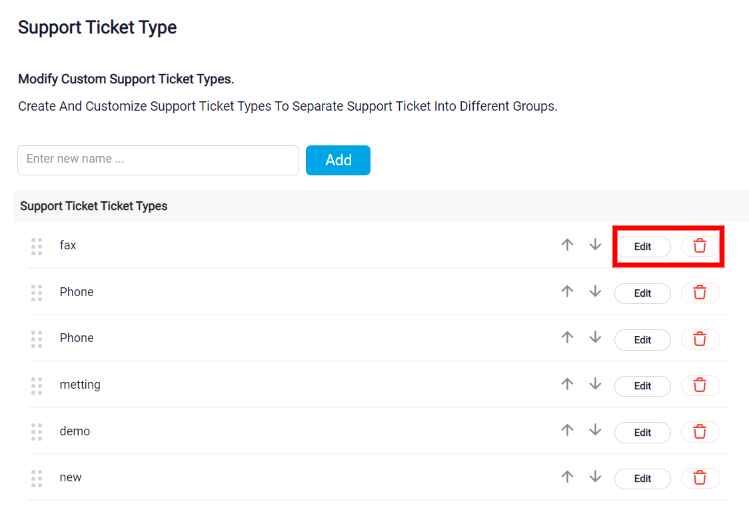 You can also move ticket types up and down the list using arrows.